What does FNSKU barcode stand for?
FNSKU is the shorter version of " Fulfilment Network Stock Keeping Unit" It's unique barcode that Amazon system generates for each product that is in their fulfillment center. Unless sellers have UPC/EAN barcodes on your products, they are required to apply FNSKU labels on their products.
Easy Way to Create FNSKU Labels:
Amazon recently created a new feature where you can generate FNSKU labels for your products without creating shipping plan. FNSKU are unique barcodes for your listing/product. Whether you need to provide them to your suppliers to apply on your products or 3PL warehouses or FBA Prep Services, this is the easiest way to provide your product labels to them. Make sure to ask your supplier or your warehouse services to which template they will prefer as they may not have all label templates in stock. The most common template is 30 up labels also known as Avery 5160.
Here is the step by step guide to create your labels:
1- Go to sellercentral and click "Manage Inventory" under inventory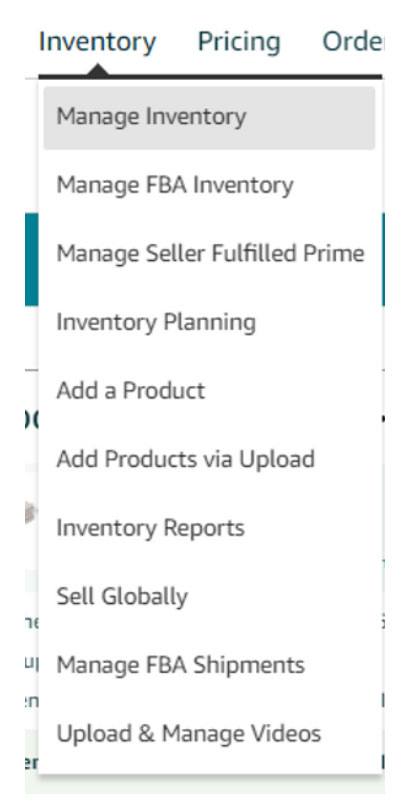 2- Select the item you want to print labels for, click action button and click print item labels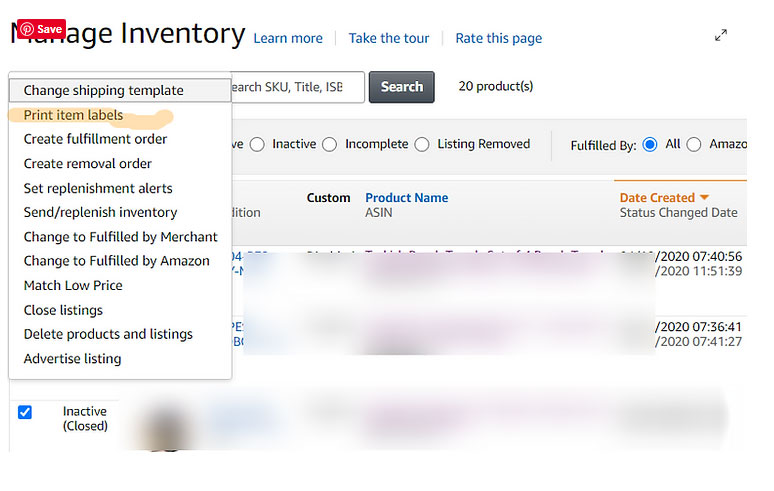 3- Click continue and then you will see the list of the items selected, field to enter quantities, and select the label template. By default it's 30 up labels. If you don't have certain quantities, its best to write 30 quantity for each items so you can provide full sheet labels. (number can be changed depending on the template) Once you are ready, print items button to download your labels in PDF file. This is the file you can send to your suppliers or warehouses.